Azure VM Backup directly from VM's blade
Azure makes the VMs' administration simpler every time. Today we will view a very nice new feature, the Azure VM Backup shortcut at the VM's blade.
To use this feature you just have to open the VM's blade by clicking any VM and select Backup.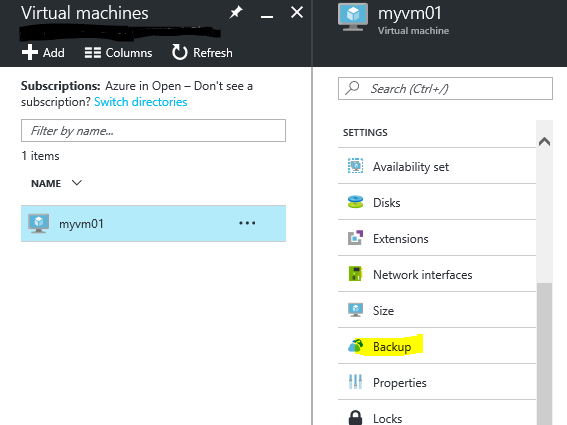 The "Enable Backup" wizard will open and all you have to configure is the Backup Vault name and the Backup policy at the next easy step and press "Enable Backup" at the bottom of the "Enable backup" blade and that's all!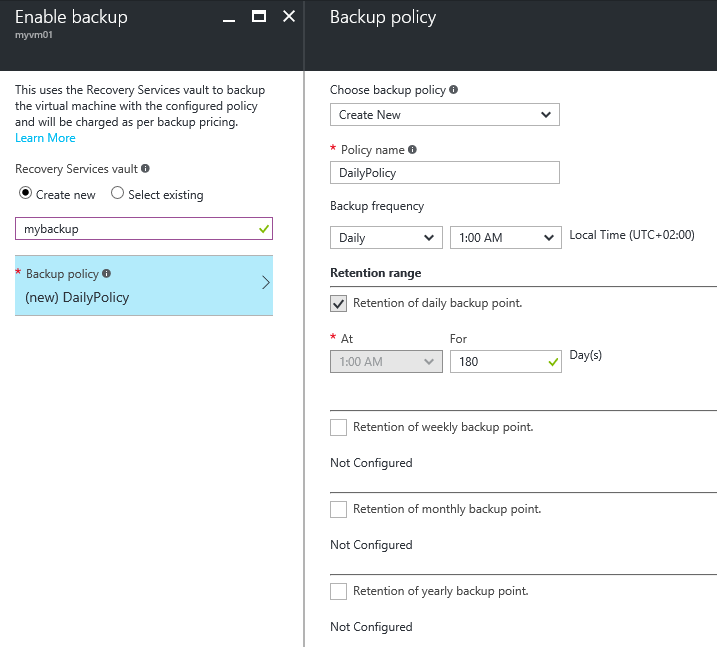 After that, the next time that we will click the Backup shortcut it will show directly the VM's Backup Settings and run an instant backup. As soon as the first backup will run, we will be able to Restore the VM. Also we will be able to see logging about the backup jobs, like the latest and oldest restore point among others.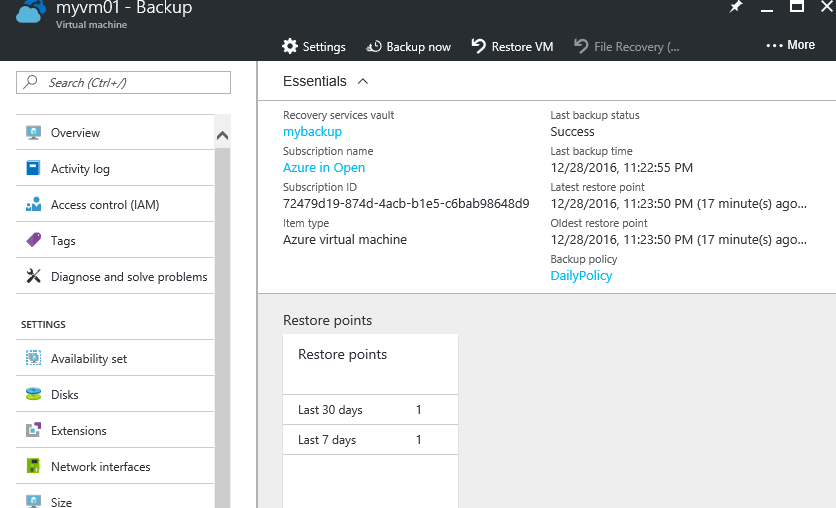 Stay tuned for more Azure features
Pantelis Apostolidis is a Cloud Solutions Architect at Microsoft and an ex Microsoft Azure MVP. For the last 15 years, Pantelis has been involved to major cloud projects in Greece and abroad, helping companies to adopt and deploy cloud technologies, driving business value. He is entitled to a lot of Microsoft Expert Certifications, demonstrating his proven experience in delivering high quality solutions. He is an author, blogger and he is acting as a spokesperson for conferences, workshops and webinars. He is also an active member of several communities as a moderator in azureheads.gr and autoexec.gr. Follow him on Twitter @papostolidis.