Open the Office 365 Exchange Administration Console and go to Recipients > Migration > More > Migration endpoints and click on the plus sign to add a new endpoint.

Select the type of migration endpoint (Outlook Anywhere) and enter the details requested:
An email address that will be migrated – this is used to test mailbox access during configuration
Account with privileges – usually a Domain Administrator, but it can be another user, in which case you must assign permissions as specified here
The privileged account you specify will be used to autodiscover the connection settings and test access to the mailbox specified above.
Click next and verify that the correct details have been populated in the next dialogue box: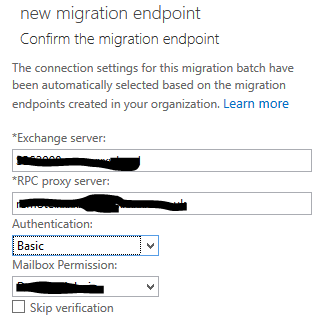 Now that the endpoint has been tested you just need to define values for the number of concurrent migrations and supply a descriptive name for the endpoint.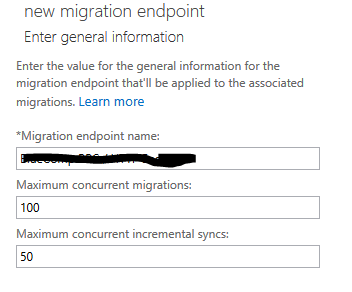 Pantelis Apostolidis is a Cloud Solutions Architect at Microsoft and an ex Microsoft Azure MVP. For the last 15 years, Pantelis has been involved to major cloud projects in Greece and abroad, helping companies to adopt and deploy cloud technologies, driving business value. He is entitled to a lot of Microsoft Expert Certifications, demonstrating his proven experience in delivering high quality solutions. He is an author, blogger and he is acting as a spokesperson for conferences, workshops and webinars. He is also an active member of several communities as a moderator in azureheads.gr and autoexec.gr. Follow him on Twitter @papostolidis.