Secure your Azure SQL locally inside your vnet  using service endpoints
For many companies, a throwback of using Azure SQL was the Public Access. After the latest Azure updates you can use the service endpoints to  Secure your Azure SQL locally inside your vnet! For the time, the feature is available only at the West Central US, West US 2, and East US regions but soon more will follow.
So, lets secure your Azure SQL locally inside your vnet! At the VNET creation blade, select the Microsoft.Sql service endpoint from the list of the available service endpoints.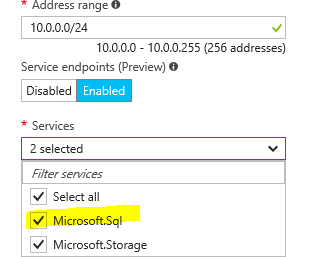 Then create an SQL Database at the same region,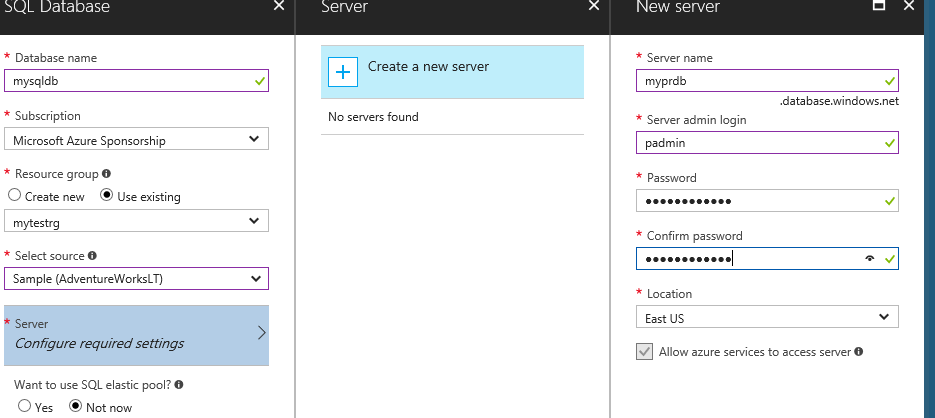 Next, go to the SQL server firewall settings and turn Off the "Allow access to Azure services". By doing this you disable the access to the SQL Server using the Public IP.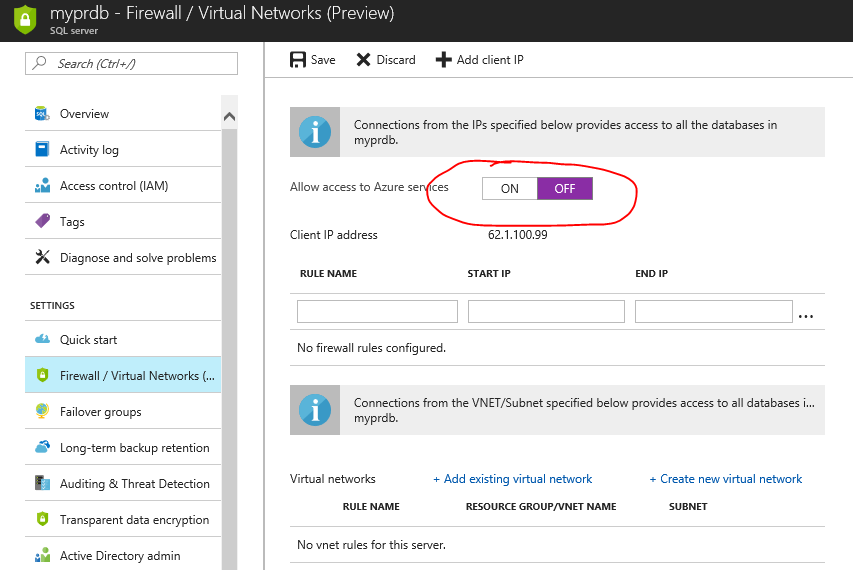 Click the "Add existing virtual network" and create an access rule, in order to be able to access the SQL Server from your Virtual Network using the service endpoints.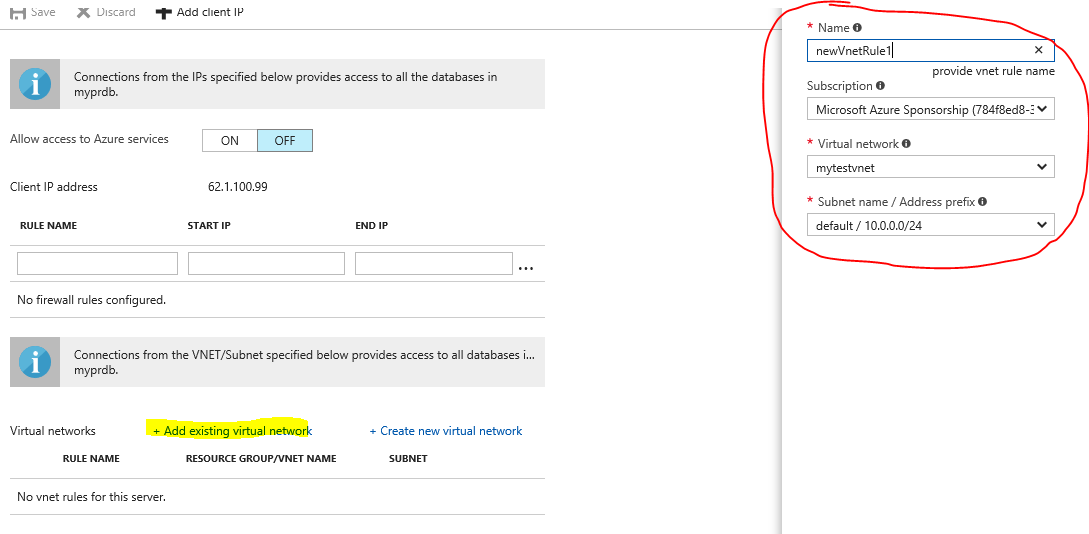 Now lets test. A fast way to test your SQL connectivity from a Virtual Machine on the VNET, without having the SQL management tools, is to open the "ODBC Data Source Administrator" and create a new connection. Add the Azure SQL Server IP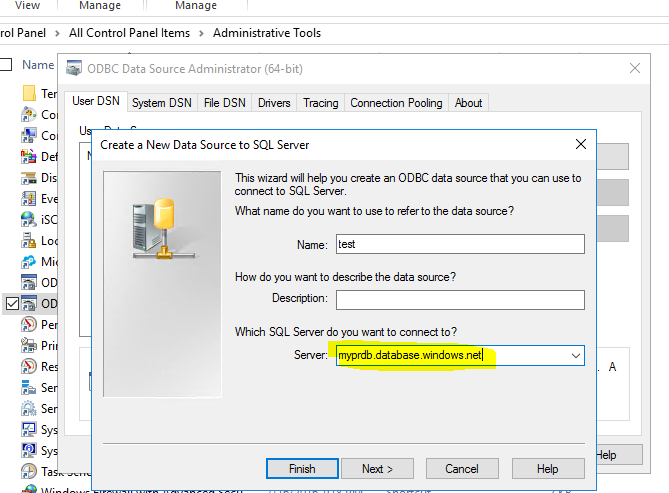 at the next screen enter the username and password of your SQL Server and finally click the "Test Data Source"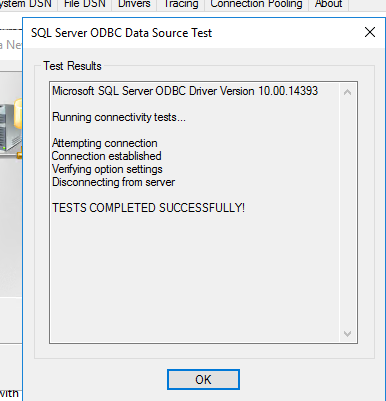 Of course we can also connect with the SMSS. Add the SQL Server FQDN, the username and the password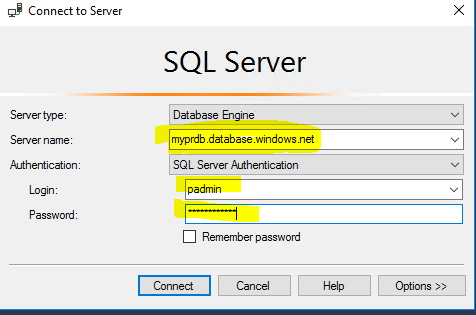 and you are connected, fast and securely!

You cannot yet add your SQL to a subnet, but you secure it's access inside your VNET! all public access is denied.
Pantelis Apostolidis is a Cloud Solutions Architect at Microsoft and an ex Microsoft Azure MVP. For the last 15 years, Pantelis has been involved to major cloud projects in Greece and abroad, helping companies to adopt and deploy cloud technologies, driving business value. He is entitled to a lot of Microsoft Expert Certifications, demonstrating his proven experience in delivering high quality solutions. He is an author, blogger and he is acting as a spokesperson for conferences, workshops and webinars. He is also an active member of several communities as a moderator in azureheads.gr and autoexec.gr. Follow him on Twitter @papostolidis.